Welcome to Tipperary Golden Retrievers.Our goal is to produce beautiful, sound and intelligent Golden Retrievers that are fun to be with in the duck blind, the show ring or the family room.
We are located on the shores of Pleasant Lake,35 miles south of Minneapolis in Rural Scott County. Our dogs enjoy learning to retrieve the ducks we sometimes shoot over the lake or just running and playing in our 10 acres of woods and meadows.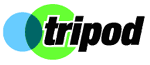 This is the Tripod logo.
The One-minute Page builder makes Web page publishing fast and easy. I can add my own picture and text, plus news, weather, my daily horoscope, and my favorite links!
[an error occurred while processing this directive]
[an error occurred while processing this directive]
[an error occurred while processing this directive]